THE PAEPAE I KA POHAKU AWARD
The AIA/HAF Paepae I Ka Pōhaku Award recognizes an individual or organization from the community that has contributed to, and promoted, the public's appreciation of architectural design and responsible approaches to the built environment. Generally, the award shall be given for sustained effort and not for a single act. The award is not intended to recognize architects and shall not be given to an architect.
KIERSTEN FAULKNER | 2021 RECIPIENT
In 2021, HAF recognized Kiersten Faulkner, executive director of Historic Hawai'i Foundation, with the Paepae I Ka Pōhaku Award in appreciation of her sustained efforts to raise community awareness of architectural design and the importance of the built environment over the past 15 years. The award, given only to non-architects, was presented to Kiersten by HAF President Chris Hong at the 47th Annual Preservation Honor Awards Virtual Ceremony on Friday, May 21, 2021.
More information on Kiersten's recognition can be viewed on the Historic Hawaii Foundation website.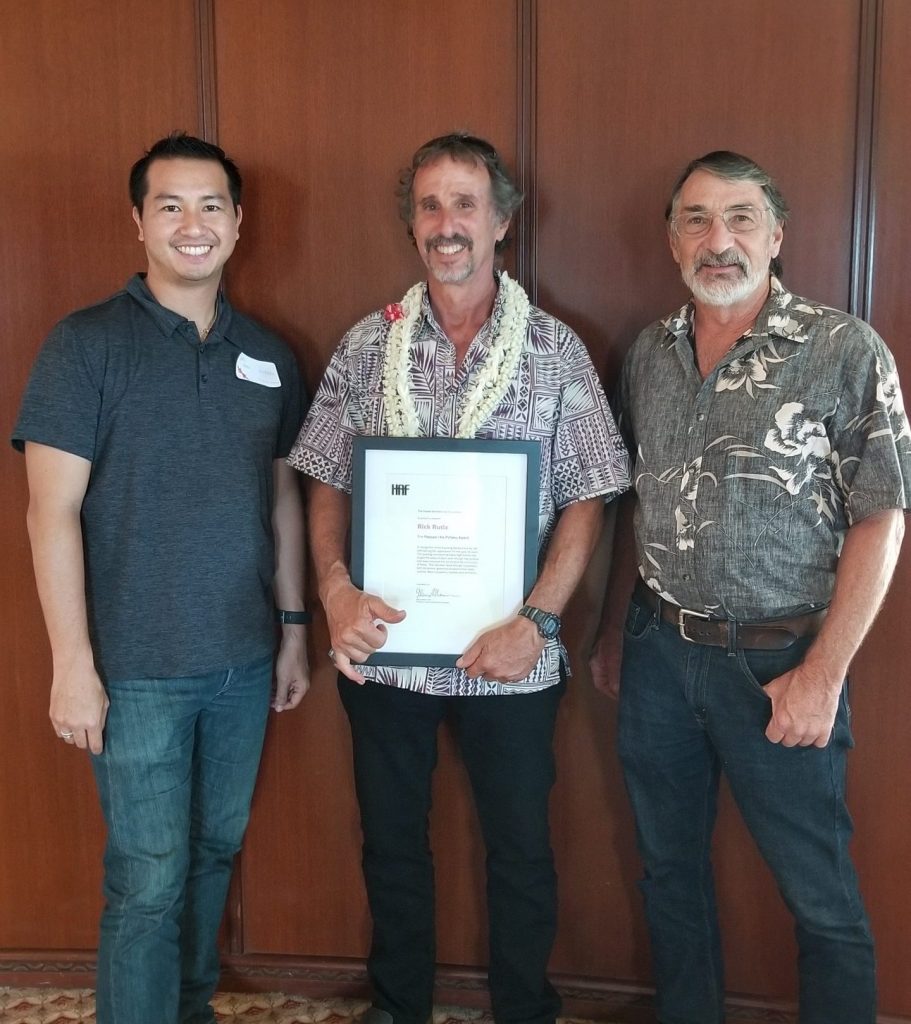 HAF members Chris Hong, AIA (left) and Jim Neiss, AIA (right) present Rick Rutiz with the 2017 Paepae I Ka Pōhaku Award at the 2017 AIA Maui Annual Meeting.
RICK RUTIZ | 2017 RECIPIENT
In 2017 the AIA/HAF Paepae I Ka Pōhaku Award was given to Rick Rutiz in recognition of his founding Ma Ka Hana Ka 'Ike and leading the organization for the past 16 years. The building curriculum at Hana High School has taught the value of team work through real projects that have improved the school and the community of Hana. This has been done through cooperation with the school, generous donations from Hana citizens, Maui's suppliers, builders and architects.
For more information about Ma Ka Hana Ka 'ike, visit hanabuild.org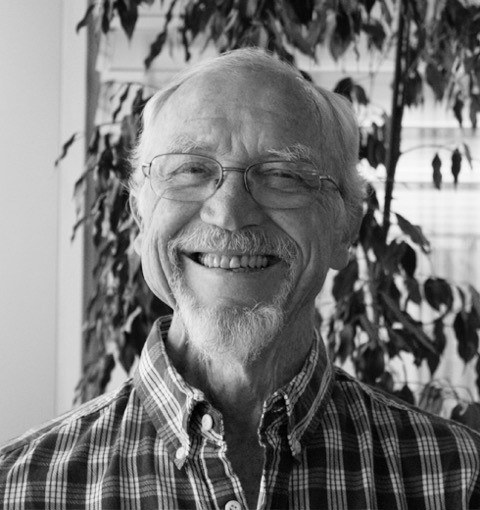 DAVID CHEEVER | 2016 RECIPIENT
In 2016 the first Paepae I Ka Pōhaku award was given to David Cheever, in recognition of, among other things, the books he wrote and/or published about architecture in Hawaii, his newspaper columns and his service as interim director of AIA/Honolulu, Historic Hawaii Foundation and Mission House Museum and Archives.