The Hawaii Architectural Foundation (HAF) is a non-profit organization that gained 501c3 status in 2003. HAF provides a tax-deductible way to fund appropriate AIA-related activities that the architectural community has never before had available. Hawaii is one of 24 other states, the District of Columbia and four national foundations with similar efforts.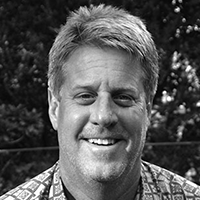 Principal & Owner | Geoffrey Lewis Architect, Inc.
Geoffrey Lewis, AIA is the principal and owner of Geoffrey Lewis Architect, Inc., established in 1997. He graduated from SCI-Arc in 1989 and moved back to Honolulu in 1990. Lewis and his team have won numerous awards for custom residential and commercial projects. Lewis served on the AIA Honolulu Board of Directors and recently finished up his term as the 2018 AIA President for the Honolulu Chapter. Lewis taught design studio for several years up at the University of Hawaii, School of Architecture and currently sits on the SOA Advisory Council. He also participates on Doctorate of Architecture thesis committees up at the SOA and considers this some of his most enjoyable time as a mentor.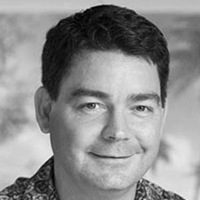 Vice President, Development | Stanford Carr Development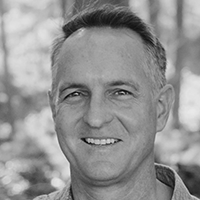 Renewable Energy Project Developer | RevoluSun LLC
John Cheever started his career as an environmental planner in Honolulu, embarking next into the world of K-12 education as a teacher and coordinator of professional development workshops in Colorado, San Francisco and then back to his roots in Hawaii at Punahou School and Mid-Pacific Institute.  After incorporating the principles of design and environmental conservation into "project-based" experiences for his students, John ventured over to renewable energy development to help schools (UH West Oahu, Hanahau'oli, Hawaii Preparatory Academy, Island Pacific Academy, DOE "Cool Classrooms"); non-profits (Goodwill Industries, See Dai Doo, American Red Cross); businesses (Bank of Hawaii, MW Group, Ice Palace); and landowners (10+ solar farms in Waianae) achieve their sustainability objectives.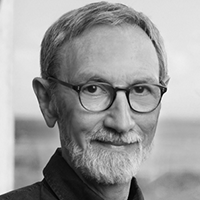 Principal | Ferraro Choi & Associates
Joe Ferraro co-founded Ferraro Choi in February 1988. Mr. Ferraro achieved recognition as a Fellow of the American Institute of Architects in 2008 for his significant contribution to environmentally sustainable professional practice. Reflecting his expertise in sustainable projects for science and education facilities, he is the Architect of Record for a number of notable projects, including the University of Hawaii at Manoa's Information Technology Center and, in Antarctica, the Amundsen-Scott South Pole Station.
Ferraro's primary reason for joining HAF was to reach out and inform the public on the value of architecture in our community.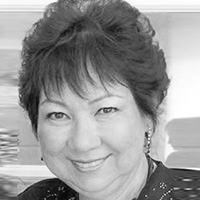 Agent, Architect & Engineers Program | Atlas Insurance Agency
Karen Hong is an Insurance Agent with Finance Insurance, Ltd and has been in the insurance industry for almost 40 years. She specializes in professional liability insurance coverage for Architects and Engineers. She regularly conducts educational seminars for her clients on insurance, risk management, contract review and loss prevention.
President | Nordic PCL Construction, Inc.
Glen Kaneshige is the president of Nordic PCL Construction, overseeing building operations with over 30 years of construction experience. In 2011, he received the Outstanding Union Builder Award from the Hawaii Carpenters Union, and is currently involved in several Hawaiian construction organizations, including the Carpenters Union Health & Welfare Fund and Masons & Plasterers Training Fund, where he is a management trustee.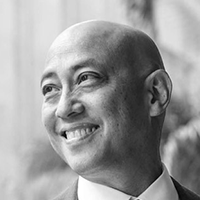 Partner | Bays Lung Rose & Holma
Harvey Lung is a construction lawyer who has been involved with the construction industry for more than 40 years. He routinely represents architects in the defense of professional liability claims. A significant part of his practice also involves the negotiation and drafting of design and construction agreements for commercial, residential, industrial, and residential projects.
Having worked with architects for the entirety of his career, it was natural for him to become involved with HAF to further promote architecture in Hawaii, including the support of educational, cultural, historical, and artistic endeavors promoted by HAF.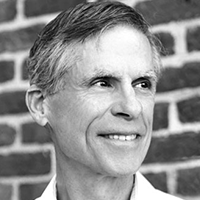 Glenn Mason is a Fellow of the American Institute of Architects, primarily for historic preservation work. Founder of Mason Architects, dba MASON.
Good design of buildings and our urban environment serves the community well. HAF is an ideal vehicle to interface with the community about good design as it focuses and community and is not dedicated to serving its members first.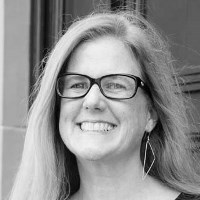 Architect Katie MacNeil is a Principal of G70 with over 23 years of experience. Katie specializes in full-service design with client engagement from vision through realization; from feasibility through construction. She is recognized for her capacity for leading complex projects. By employing creative strategies, leveraging technical expertise and building collaborative networks, Katie focuses her principles on securing client satisfaction. Her thoroughness in all phases of the work results in a continuity of design that realizes the vision in the execution.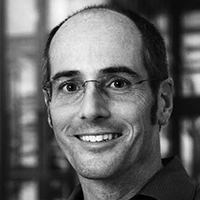 JIM NICOLOW, FAIA, LEED FELLOW
Director of Sustainability | Lord Aeck Sargent
Jim Nicolow, FAIA, LEED Fellow, is the 2022 AIA-Honolulu President and the Director of Sustainability for Lord Aeck Sargent. Jim has committed his architectural career to transforming the built environment through leadership and collaboration on significant deep green projects; sustainability education and advocacy; and professional leadership and mentorship.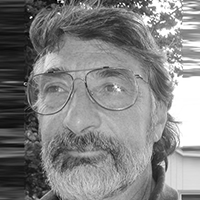 Founder | Maui Architectural Group
Escaped Honolulu in the late seventies for fertile ground on Maui. Founded the firm, which has enjoyed ample success with a broad portfolio in this small construction market, from historic preservation, residential, hospitality to major visitor attractions. Twice its president, Jim was instrumental in the birth of AIA Maui and served as its State Council representative for many years. He is a recent Trustee for the Historic Hawaii Foundation and enthusiastic advocate for encouraging youngsters to enter the profession.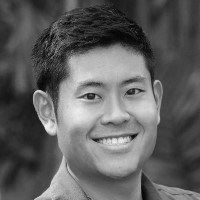 JASON TAKEUCHI, AIA, NCARB, NOMA
Project Architect | Ferraro Choi & Associates
Jason Takeuchi, AIA, NCARB, NOMA is a project architect at Ferraro Choi And Associates in Honolulu, Hawaii, where his primary work experience focuses largely on sustainable projects that enhance the social welfare and equity of local communities. Beyond architectural practice, Jason is the Vice Chair of the AIA National Young Architects Forum, and an alumni supporter of the University of Hawaii School of Architecture, where he graduated with the Doctor of Architecture degree.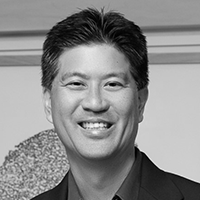 MARK TAWARA, Hon. AIA Honolulu
Principal | Manageability LLC
Dubbed a "Serial Entrepreneur" by Pacific Business News, Mark has owned and operated several successful start-ups in retail, technology and consulting over the past 20 years. As a principal of Manageability LLC, Mark provides marketing and management services for firm primarily operating in the built environment. His other business, Bright Light Digital, provides audio-visual and technology solutions for commercial clients.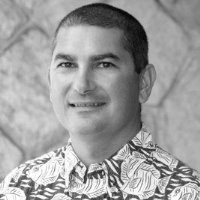 Principal | Design Partners Incorporated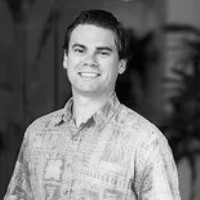 BRIAN WOLF, ASLA, LEED AP
Principal Landscape Architect | Wolf Landscape Architects
Brian Wolf, ASLA, LEED AP is Principal Landscape Architect and founder of his own practice, Wolf Landscape Architects, LLC.  Brian's 15 years of professional experience in Hawai'i runs the gamut from commercial developments to luxury resort destinations and high-end residential.  Born in Indiana, but raised in New Jersey, he received his Bachelor of Science degree in Landscape Architecture from Cornell University in Ithaca, NY.  As a LEED Accredited Professional, Brian plays a leading role in designing sustainable and context-sensitive projects anticipating LEED Certification, including Punahou School's new Kosasa Grade 2-5 community.  Brian's passion for outdoor learning environments is further enriched by his wife, Meleana, who is a Kindergarten teacher at Punahou.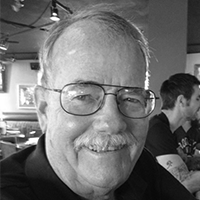 Chuck spent 22 years as head of planning for the James Campbell Estate from which he retired in 2006. A former president of AIA Honolulu and HAF, Chuck is a founding member of HAF.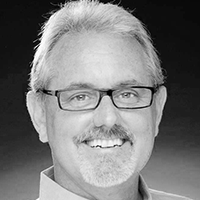 LARRY HEIM, Hon. AIA Honolulu
HONBLUE Inc. is the established leader in coordinating the printing and distribution of construction information and documentation for AEC services in Hawaii. Larry is a former HAF President and is a strong supporter of the architectural design community.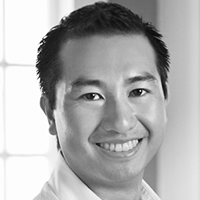 CHRIS HONG, AIA, NCARB, LEED AP
Principal | English Hong Architecture
Chris Hong specializes in project innovation and rebranding, overseeing a wide range of projects from commercial and institutional facilities to healthcare architecture. With an emphasis on sustainability and integrated collaboration, Chris has managed all phases of project delivery ranging from schematic design through construction administration.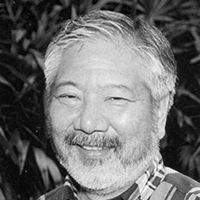 Principal | Jeffrey Nishi Associates
Mr. Nishi was born in Honolulu Hawaii. received a Bachelor of Architecture degree from the University of Arizona in Tucson, Arizona in 1972, registered architect in Hawaii in 1975.
Working with many award winning architects most notably Vladimir Ossipoff from 1974 – 1979 and Norman Lacayo AIA Inc. in 1979 – 1983. In 1983 became a founding partner of Nishi Kondo Onishi Inc. and in 1984 founded his firm of Jeffrey Nishi & Associates/Architects.
Nishi joined HAF to support the community awareness of the built environment, Architects and Architecture.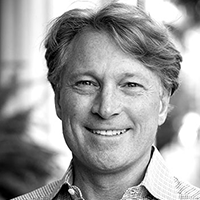 Founding Partner | Peter Vincent Architects
Peter is the Founder and Managing Partner of Peter Vincent Architects. A Fellow of the American Institute of Architects, he is the driving force and design visionary for the 30-year-old architecture and interior design firm in Honolulu. Peter is the Board Chair for the Lyceum Fellowship, as well as the past President of both the Hawaiʻi Architectural Foundation and American Institute of Architects Honolulu Chapter.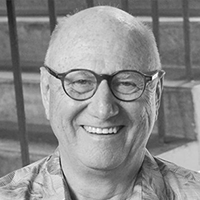 BILL CHAPMAN, DPHIL, ASSOC AIA
Interim Dean | School of Architecture, University of Hawaii at Manoa
My approach is for students to learn by doing. Many of my classes have a field component, where students work on "real-life" projects. Other courses involve a considerable amount of research and require in-class presentations. I believe strongly on the need for individual initiative and creativity. The teacher is a guide and sounding board for the development of independent–and sometimes team–ideas.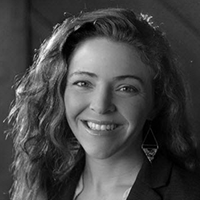 Executive Director | AIA Honolulu
As EVP of AIA Honolulu, Julia oversees the strategic direction of the organization, its daily operations and the execution of its mission. In this capacity she strives to provide value to AIA's members, its stakeholders and the design community at large.
Julia is a nonprofit professional with experience in Hawaii's healthcare and social service sectors. She is community-minded and collaborative, having cofounded academic and trade symposiums and served on a national leadership council.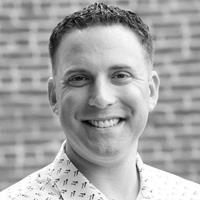 Partner | Peter Vincent Architects
Since 1999, Todd has had a wide range of experience in the architectural industry. He has managed a diverse range of projects from the master planning stages to property management. Projects include historic restoration, athletic facilities, mixed-use, adaptive reuse, visitor centers, camps, housing, retail, hospitality, health care, ecclesiastical, educational, manufacturing, commercial and high-end residential. Green building is one of Todd's passions and inspired him to become certified by the United States Green Building Council as a LEED AP, recognizing his expertise and commitment to sustainability. Todd has also been an adjunct instructor in the architecture department at SUNY Orange where he has also volunteered as a critic, consultant and lecturer.