BOOK: A CLOSE CALL— SAVING HONOLULU'S CHINATOWN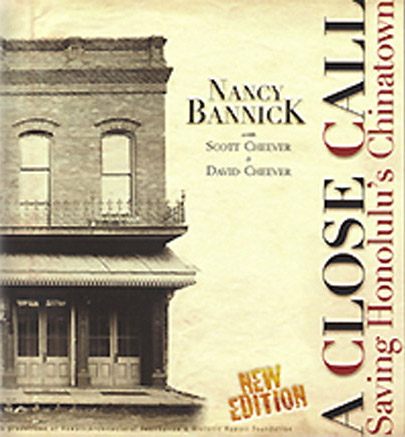 Many may not remember, but in the 60s and 70s Chinatown was a derelict. A federal government initiative called Urban Renewal imperiled the whole area, but the efforts of one person stood in the way of this onslaught as Nancy Bannick rallied others to save this significant area of Honolulu. Through color photos and the writing of several architects involved with Chinatown's preservation, this modest soft cover book documents the efforts of Nancy and others to save a vibrant historic area in downtown Honolulu.
The Hawaii Architectural Foundation applied for and received a grant from the Strong Foundation to fund the production and printing of this book. The book has been reprinted and re-released in 2009.